Property developers not keen on workers' housing
Developers in the south are ignoring the workers' housing segment despite the huge demand for it, analysts said.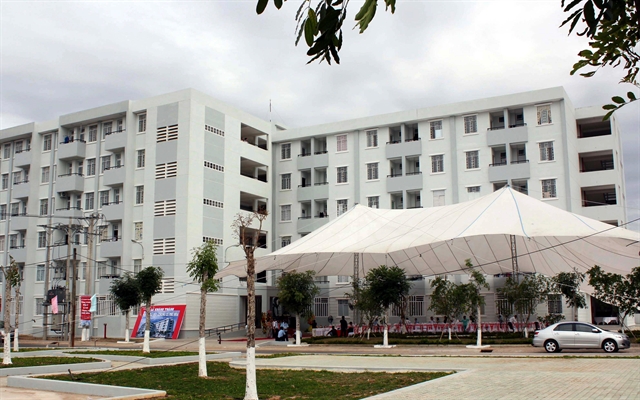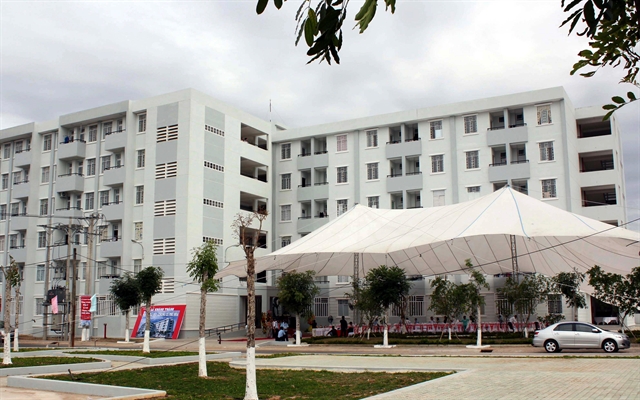 HCM CITY — Developers in the south are ignoring the workers' housing segment despite the huge demand for it, analysts said.
Phạm Thị Lãi, a worker in the southern Long An Province, said she and her husband had been working for over a decade but still rent a tiny house.
No workers' housing projects were planned in their area, and they could not afford to buy a commercial house, she said.
Developers built industrial zones without housing for workers, she added.
Lãi is just one of thousands of workers at industrial zones in southern provinces, and most lease small dwellings to live, the only housing they can afford.
The southern region is a magnet for industrial workers due to the huge investment by foreign investors and development of numerous industrial zones.
For instance, in Đức Hoà Commune in Long An, there are three large industrial zones and dozens of industrial complexes with over 40,000 workers.
Most of these workers rent houses to live, and would like to own them.
Other communes like Cần Đước and Bến Lức witness the same situation.
It is the same in Bình Dương Province, which has 48 industrial complexes with millions of workers from all over the country.
According to a report in Property Investment magazine, Bình Dương authorities plan to develop 37 social housing projects on an area of 220ha with 64,000 houses for low-income people.
But the report says the plan is not complete.
In Đồng Nai, only one third of workers are reported to have the family record book, which signifies house ownership.
Modest supply
Property Investment magazine reports that most of the housing projects meant for workers are in industrial zones.
But in each zone only 10ha is earmarked for workers' housing.
Trần Đức Vinh, general director of Trần Anh Long An Property Company, said his company developed seven housing projects for workers and all units in them were sold out within one or two months.
"The demand is huge."
Nguyễn Văn Hậu, general director of Asian Holding, said there were few proposed workers' housing projects.
In Long An, there are only 10 of them under way currently and not meeting the demand.
Property market experts cited limited land availability as the main reason for developers ignoring this segment.
Furthermore, they added, the incentives offered by the Government for workers' housing are not as attractive as profits from commercial projects.
However, "worker's housing offers good profits if developers plan well," Hậu said.
"Furthermore, procedures are much easier," he added. VNS
Source: VNN