Young singers preserve folk music with new performing styles
Although they are increasingly popular, singers of traditional music are still working hard to achieve their dreams to preserve and develop the national art form.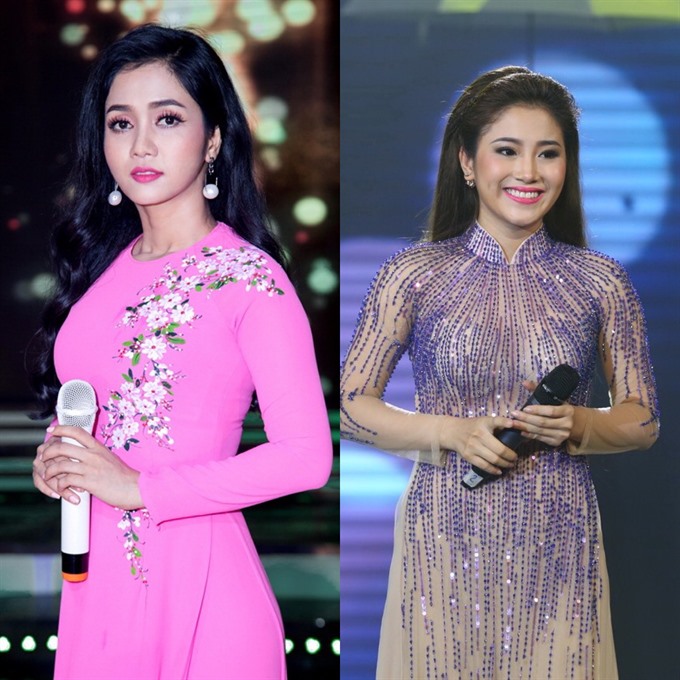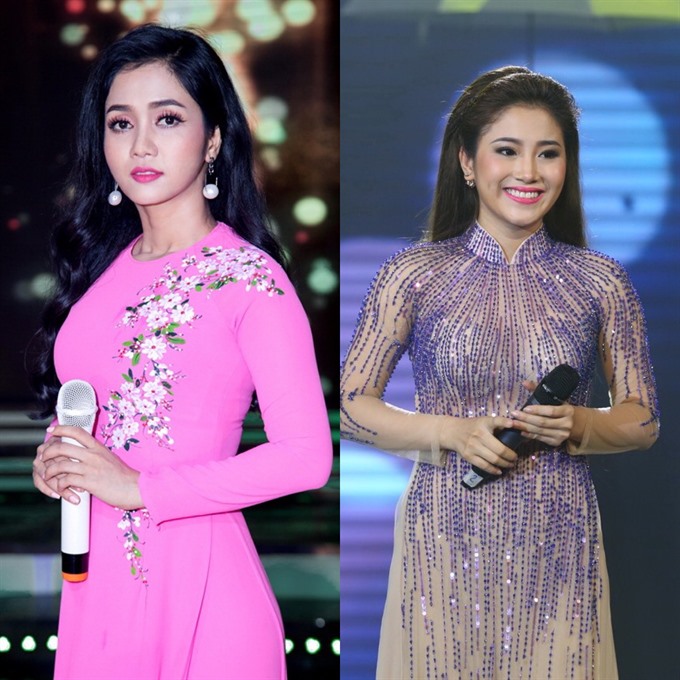 Young singers Phương Anh and Tố My are improving their singing and creating new performance styles.
Everyone who has seen these new talents have responded enthusiastically to their style, which has earned them not only fans but also critics.
Anh, one among young talents of HCM City, gives a new spin on the form.
She won the Mai Vàng (Golden Apricot) Award for Best Singer in Folk Music in 2018 presented by Người Lao Động (Labourer) newspaper of HCM City last month.
She competed with her older colleague, Vietnamese-American veteran singer Phi Nhung, who has more than 20 years in singing, to bring home the prize.
Before winning her first music prize, Anh performed in dozens of concerts and TV shows viewed by thousands of audiences across the country.
One of her best-known songs, Mưa Chiều Miền Trung (Rainy Day in the Central), was a top hit of 2018 on online music channels and forums.
The song was composed by Hồng Xương Long and performed by famous singers at home and abroad.
Singing Mưa Chiều Miền Trung, Anh demonstrated her own personal style on stage.
"I like singing folk music because it is romantic but also powerful," said the 26-year-old.
Viewing Anh on stage, many in the audiences are deeply moved by the power of Vietnamese folk music, a genre which is often shunned by young artists.
"My goal is to develop my singing in a professional manner," said Anh, a student in traditional music at the HCM City Music Conservatory.
"Although I have become famous, I've always tried to find a way to improve my ability."
Unlike Anh, singer My began her career in 2015 after singing at The Voice of Việt Nam, a Vietnamese version of American TV show The Voice organised by Việt Nam Television.
She won second place at the contest after singing Thân Gái Xa Nhà (Far From Home), a contemporary folk song by Kannan Nguyễn.
With an attractive appearance and strong voice, My, a daughter of Đà Nẵng City, rose quickly to become a pop icon and earn a high income.
Instead, she decided to become involved in folk music "because it runs in my blood," said My, a graduate in law from Sài Gòn University.
Her first album, Khúc Tình Xuân (Melody of Spring), includes 12 contemporary folk songs by famous composers. The work released in 2016 is still a hit.
"I had difficulties finding my own way to win young fans' hearts," said 28-year-old My, adding that many young people think folk music's style is old-fashioned so the singers should add modern elements of pop and dance.
Anh and My represent the next generation of veteran singers like Cẩm Ly and Thanh Thúy who, with their strong, sweet voices, inspired millions of fans when they performed on radios and TV in the 1990s.
"Anh and My have worked hard to perfect their art. Through their work, you learn that it's wrong to think they can be the best singer with only an attractive appearance and dancing skills," said composer and music producer Minh Châu, a member of the Việt Nam Musicians' Association. — VNS
Source: Young singers Phương Anh ( left) and Tố My work hard to promote Vietnamese folk music among young fans. (Photo courtesy of the singers) - Bridge
Maybe You Also Interesting :
» Fintech firms need clear policy to develop
» Disbursement of public funds far behind schedule
» Shrimp exports recover in July